Canoe and Paddle Adventure Sports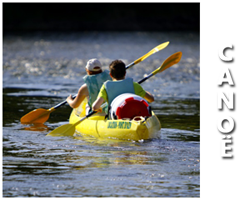 Discover or practice Canoe and Paddle. If you want, starting from our cottage, you can practice this sport for leisure on the Nivelle just down our guests room, or on the sea into the Bay of Saint Jean De Luz. This sport is accessible to all and requires no specific knowledge on calm waters.
Canoe et Paddle, sports adventure for all !
Marosenia Ttiki you can customize your stay, you will find this option during booking depending on availabilities and coaches.