Luxury Bed & Breakfast
Be our guests in an unique and original setting on the Basque Coast.
Breakfast included for all bookings !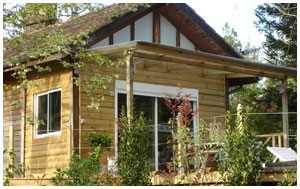 Cabane & SPA Robinson

Marosenia Ttiki Cabane & SPA invites you to discover in a quiet and growing green frame his concept Cabane & SPA where everything was thought for your comfort and your well-being. With a private SPA and personal welcome you will enjoy completely your stay !